INTERESTED IN SERVING SHIBUI TEA?
Whether you're opening a new cafe or wanting to refresh your tea offering - we'd love to be involved...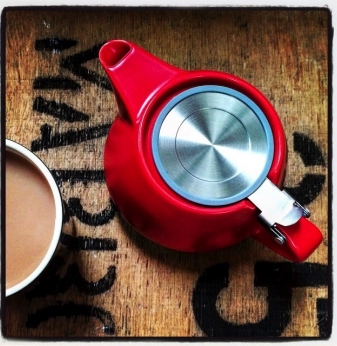 quality loose leaf tea or the convenience of whole leaf pyramid bags

we're not in the supermarkets so a chance to offer something different

pyramid bags individually tagged - easy to identify & helps server

large range covering both traditional & contemporary blends




NO minimum orders




great flexibility




free delivery on all orders over $150




we're family run and incredibly proud




stainless steel storage caddies provided free with your teas

great selection of teaware & accessories
To John and team at Shibui Tea. Since you have been our supplier at Saint Giles Cafe Bar, we have had such positive feedback from our customers, both locals and tourists alike. We wish you continued success in the future and recommend you highly.
Susan, Saint Giles Cafe Bar, Edinburgh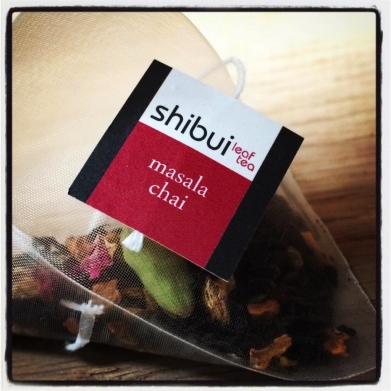 Our foodservice range of 16 covers a wide range of both traditional and contemporary blends.
Pyramid facts:
Award winning - 5 of our blends have been awarded a UK 2016 Great Taste Award. Earl Grey, English Breakfast, White Peony, Chamomile, Chocolate & Ginger.

biodegradeable - just throw them in your food waste bin when you're finished




available in boxes of 60 for foodservice




pyramid bags are individually tagged to easily identify the blend




portion controlled for a 350ml / 12oz serving




stainless steel caddies provided complimentary with your first order for all your teas
Shibui Tea have been an excellent supplier for our cafe. Their customer care is second to none, and their speedy 'next day' delivery has helped our business immensely. Highly recommended.
James, Mozzino Espresso Bar, London
WANT TO SERVE LOOSE TEA?
WE'VE GOT THAT COVERED TOO...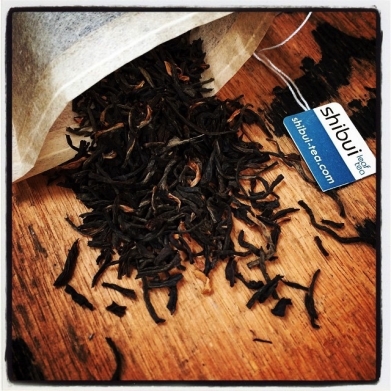 Our wholesale loose catalogue offering over 45 loose teas should provide you with enough to choose a comprehensive menu.
Loose tea facts:
our loose teas come in resealable bags of 250g




a serving of loose tea is approximately 2.5g depending on the tea so you're looking at around 100 servings per bag




matching retail available on request

our filter bags mean that you can offer your take away customers the benefits of loose tea

FAQs - DO YOU HAVE A QUESTION?
Is there a minimum order?
No. You can order any amount of tea that you like we just add on a courier charge of $10 for any orders under $150. Orders over $150 will be delivered free of charge.
How is my order delivered?
Your order is delivered using UPS courier for next working day delivery for Quebec & Ontario. All other regions please allow 2-5 days. Orders placed after midday will be processed next working day. Unfortunately we cannot do weekend delivery.
Why the name Shibui?
Shibui (pronounced Shee – boo – ee) is a Japanese word which refers to something that appears simple but is actually pretty complex. We felt this summed up our tea perfectly. Tea is simply tea, surely? Ah but look into it in more detail and you find it's a little bit more complicated than that.
Is Shibui Tea organic?
We aim to get the best quality teas and also the try to achieve consistency which is sometimes difficult to do if organic. We are registered with the Soil Association in the UK and do stock some loose teas which are organic – those that are have the word organic in the name. None of our pyramid blends are currently organic.
Is Shibui Tea fair trade?

Our tea is ethically sourced through our partners but it is not fair trade certified.
Have another question?
We'd love to hear from you so if you do have any questions then please contact us either by sending us an email at info@shibui-tea.ca or by giving us a call on 1 (514) 465-8696.
KEEN TO FIND OUT MORE?
CONTACT US NOW.
Thank you for your interest in Shibui Tea.
If you'd like to find out some more information about our teas then please complete the form.
We'll then get back to you asap!
Alternatively if you'd rather pick up the phone and talk to us then please call us on:
Shibui Tea was set up over a few pots of tea with the simple philosophy of sourcing and sharing great quality tea. We have created a menu which covers a wide range of loose leaf tea with flavours to suit all palates. With a choice of premium classics through to fun and modern concepts, Shibui's tea drinkers can be assured of a consistent quality product they can trust.




Copyright © 2017 Shibui Tea